GroundSchool EASA (JAR-FCL) Commercial Pilot License Airplane (CPL-A)
About the EASA CPL License and Theory Tests
If you want to be an airline or other highly professional pilot in Europe or elsewhere where EASA accreditation is the standard, obtaining a JAR-FCL Commercial Pilot License Airplane (CPL-A) is, for all practical purposes a requirement. If you are already an airline pilot either in the USA, Canada, or other non-EASA Flight Crew Licensing countries, obtaining a EASA CPL license will improve your career, as it is increasingly being seen as a key differentiator. This is truly the most comprehensive knowledge challenge in civil aviation - passing it should be a source of challenge and pride to you. .
A few very minor* exceptions notwithstanding, there is no way to get a EASA CPL certificate except taking and passing the 13 EASA CPL multiple choice theory exams (this text refers to the regime for airplane - the situation is slightly different for helicopter). This applies even if you hold, for example, an FAA ATP certificate already.
The exams are, unfortunately, not easy. If they were, the CPL would hardly be a distinction at all. The scope and amount of material tested is roughly equivalent to that of a four-year college degree in aviation. Indeed, several full-time schools exist to prepare people for these tests. If you are in Europe, perhaps you are enrolled in one now (don't worry- this software will still be highly useful for you -- read on!). If you are foreign pilot thinking about converting to a EASA CPL, in most cases you probably don't need to meet a fixed classroom hour requirement, but you still do need to take and pass the tests. Is the EASA CPL a challenge? Yes, but you can do it.
Fortunately, this GroundSchool software makes preparing for all fourteen EASA CPL written exams as painless as possible. GroundSchool features questions that very closely mimic actual EASA CQB questions so that the questions you see in the software are very likely to be quite familiar to you when you sit your the actual papers. GroundSchool contains numerous test and study modes to help implant the answers into your brain as quickly as possible in a manner that works for you.
The list of tests is:
Air Law (010)
Airframe and Systems (021)
Flight Instruments (022)
Mass and Balance (031)
Performance (032)
Flight Planning (033)
Human Performance and Limitations (040)

Meteorology (050)
General Navigation (061)
Radio Navigation (062)
Operational Procedures (071)
Aerodynamics (081)
VFR Communications (091)
How should you use this software?
If you're studying for your EASA CPL with a distance learning or classroom based program, you're probably under a tremendous amount of pressure. In this case, use GroundSchool as a time-reliever. Most people find book and website-based learning to be quite inefficient compared to GroundSchool. You will likely save days, if not weeks, of revision time by using GroundSchool. Where you have questions about particular content, you can always refer to your class notes or instructor. Furthermore, GroundSchool is immensely useful immediately before the test as you can generate an unlimited number of simulated practice papers (tests) to take both to check your own readiness and get those last morsels of information into your brain in a highly efficient way before the big day. I (your author) did it this way and the results were highly satisfactory.
If you're an FAA, Transport Canada, or other pilot, you probably already have a reasonable grasp of much of the content, though are missing many of the specifics and differences. As you are likely freed of the classroom requirement, your goal is just to take and pass the 14 written exams. Depending on your exact situation, you might not need to take a course at all. However regardless of whether you do or don't, you may find it difficult to really stay focused on these questions that deal with what are, to you, foreign matters. Use this software as a way to blitz the questions before a test. Force yourself to study them and make yourself sign up to actually take the written tests. Yes, it takes discipline, but the rewards are many. At the time of this writing, job opportunities for FAA-only pilots are arguably somewhat flat while the pilot market for EASA license holders is booming and this includes many positions inside the USA and Canada. For many FAA pilots, this software can be a near substitute for those courses costing thousands of dollars. If you don't meet the experience requirements to skip such a distance course completely, you can of course still use this software as describe in the previous paragraph to make your study optimally efficient.
What do You need to use the software and answer the questions?
This software contains a database of questions that are very very similar to the questions of actual EASA CQB (the actual questions are not published, but our questions, you will find to be very very close to the real ones). Excepting the items found in the Jeppesen Airway Manual for Flight Crew Licensing (described below), this software includes all of the figures that you will need to reference while answering the questions.
You can always check for updates and revisions by using the 'program updates check' link from the main menu. You can also use this screen to download additional test banks. When you download GroundSchool from our website, you may have downloaded this software with just one of test banks (we have download packages that include either just one or all 14 tests). . It takes just a few minutes to download any additional test bank. With GroundSchool, you're never far from having the most current available version of the test that you want to study for at your fingertips. There's no waiting for the postman - if you don't already have the test you are interested in installed, you can get it in mere moments.
That said, however, you will need to purchase two things additionally to take and pass your EASA CPL written tests. There's basically no way around these - ALL EASA test prep sources make you buy these. They are available through any number of flight shops on the Internet.
First is the Jeppesen Student Pilot Flight Manual for EASA Flight Crew Licensing. This is a collection of charts, approach plates, and so forth that are referenced in the question banks. You will be allowed to use this if taking the exams which require them (such as the navigation exams).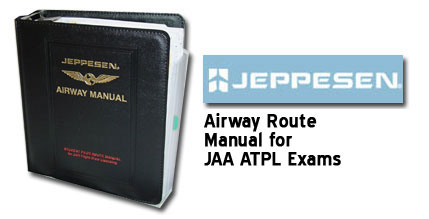 The second item that you should purchase is a flight computer? The standard E6B / Private Pilot / PPL style flight computer that you may be familiar with from your student pilot days will be sufficient for some, but not all the questions. The Pooley's CRP-5 is one such highly regarded flight computer.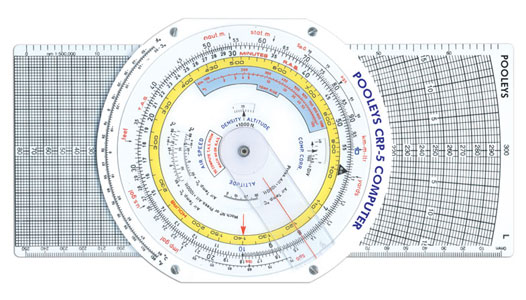 What is the format of the actual EASA Exams?
The exams are multiple-choice tests. The exact number of questions set for any given paper seems to vary a bit from sitting to sitting. The time to sit each test varies significantly - the shortest ones allow for only 30 minutes while the longest 3 hours. This is accurately portrayed in the software. One of the key things to understand about these tests is that they seem to be continually in flux, as various rulemaking bodies fine tune and standardize the process.
Where and when can you take the EASA CPL Theory Exams?
There are a number of places throughout Europe and the US where the tests can be taken. In Europe, expect a visit to a national capital or major airport area. In the USA, a well-known exam center is available in Florida. The exams are generally given once a month. It is not possible, either by rule or by practicality, to take all 14 exams in one sitting. Most people take the tests in about 5 or 6 sittings. While this GroundSchool software is a highly effective study tool, in general the failure rates for these tests are not insignificant (consider: with 14 tests, even if the failure rate was just 10% per test**, you could just by chance alone expect to fail between one and two tests), so some allowance should be made in your schedule for the potential of retake. Most people pass when they go for a retake. The exams entail a fee.
Thank you for trying GroundSchool! If you have questions, we're standing by via the helpdesk on our website to assist you. We wish you the best of luck in all of your aviation goals!
* Prices are listed above in EURO. However, the underlying currency of our Payment processing company is US Dollars. We have approximated the price in Euro above, but the actual price you pay may vary slightly due to exchange rate fluctuations and other factors. The actual price you pay is visible on the check-out page(s). VAT and/or sales tax may also apply, depending on where you purchase from and the billing address of your payment method.
* exceptions include some exceptions for some very high time airline pilots and some military pilots. However, licenses granted under this exception will generally be restricted in some way, such as being limited to their country of origin, administratively. Really, if you're reading this, it's basically 100% that you will need to take the tests. Sorry!
** and actually historically the failure rate has been somewhat higher than this. If you study hard, you're more likely to pass. If not, you're more likely to fail. Based on our experience with these tests, we advise you to treat as suspect any claims from ANY school that claims "we have a passing percentage rate of X " where X sounds suspiciously high.