There are many reporting and printout features in Safelog. This page gives only a small look at some of the powerful reporting features, and even then, it's only a small hint.

Please make sure you also check out the page that discusses some of the powerful printout generation capabilities of Safelog.

On this page, you can get a closer look at Safelog's powerful report screens. However, please remember that since Safelog is a constantly evolving product, the actual screens may have changed from the time these screenshots were last updated. To see the current status of the report screens and to get the best feel for the software itself, be sure to download it and try it out for yourself.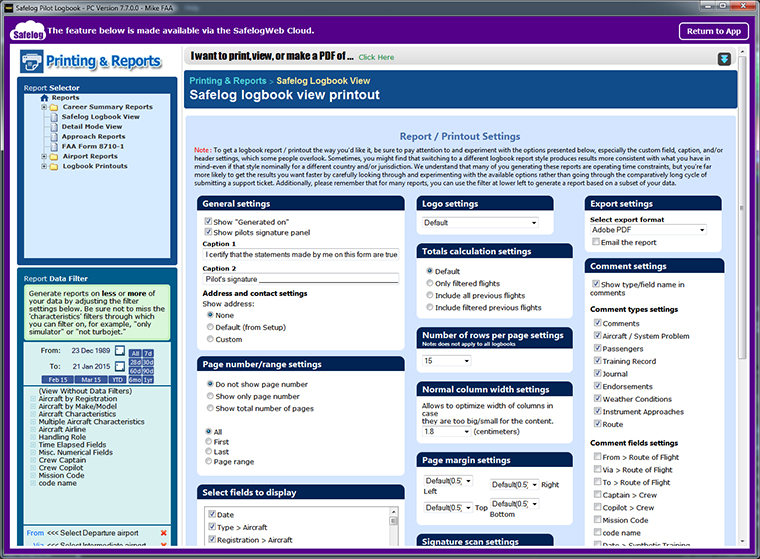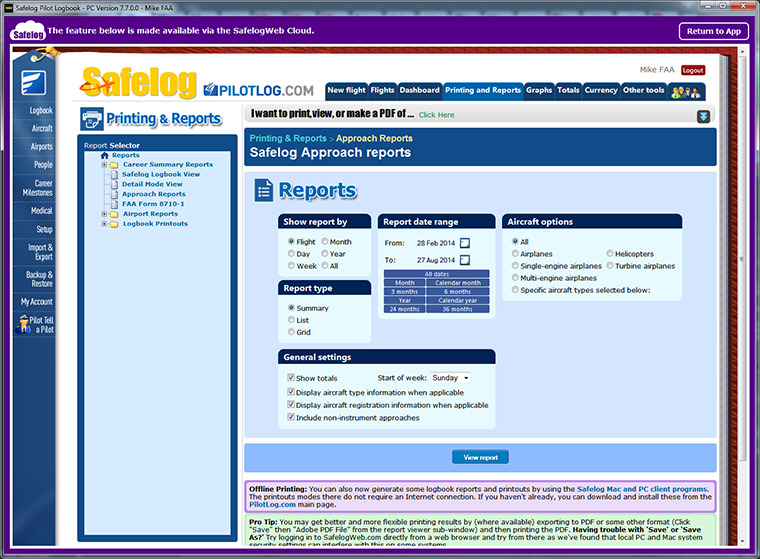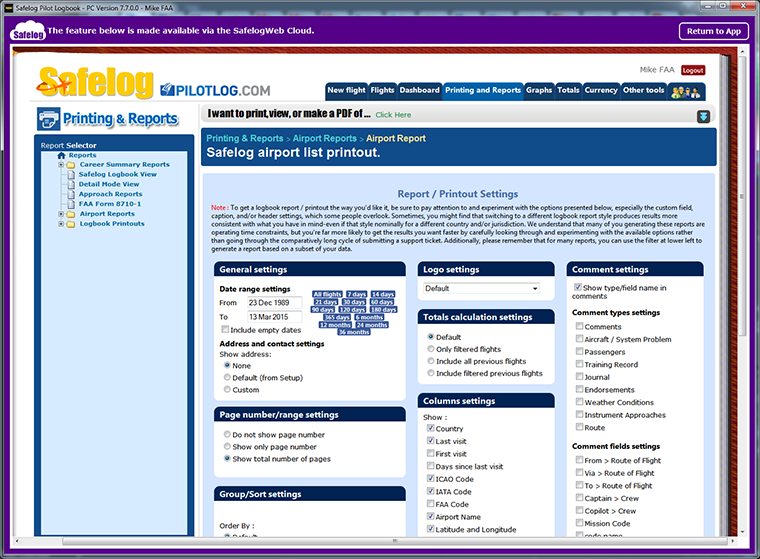 Return to the Safelog Logbook Main Page
© 2023 Dauntless Aviation • 4950C York Road 110, Buckingham, PA, 18912, USA • Contact Us • Privacy Policy