Welcome to the Dauntless Aviation Glossary!

At Dauntless, our editorial staff maintains the web's largest unified glossary of aviation terms. This glossary is built from a combination of official, quasi-official, and proprietary sources (including original material that we develop oursselves). Uniquely, we often provide multiple definitions of a given term so that you can find that which best applies to you. In order to maximize your learning efficiency, this glossary (and similar ones for our international users) is incresingly fully integrated into our aviation learning apps, including our FAA written test prep and FAA practical test prep software and apps. If you like this glossary, you'll love them with their polished learning environments and world's best and clearest content (please do give them a try.).
Tip Stall
Aircraft with a swept wing suffer from a particular form of stalling behaviour at low speed. At high speed the airflow over the wing tends to progress directly along the chord, but as the speed is reduced a sideways component due to the angle of the leading edge has time to build up. Airflow at the root is affected only by the angle of the wing, but at a point further along the span, the airflow is affected both by the angle as well as any sideways component of the airflow from the air closer to the root. This results in a pattern of airflow that is progressively "sideways" as one moves toward the wingtip.

As it is only the airflow along the chord that contributes to lift, this means that the wing begins to develop less lift at the tip than the root. in extreme cases, this can lead to the wingtip entering stall long before the wing as a whole. In this case the average lift of the wing as a whole moves forward; the inboard sections are continuing to generate lift and are generally in front of the center of gravity (CoG), while the tips are no longer contributing and are behind the CoG. This produces a strong nose-up pitch in the aircraft, which can lead to more of the wing stalling, the lift moving further forward, and so forth. This chain reaction is considered very dangerous and was known as the pitch-up.

Tip stall can be prevented in a number of ways, at least one of which is found on almost all modern aircraft. An early solution was the addition of wing fences to re-direct sideways moving air back towards the rear of the wing. A similar solution is the dog-tooth notch seen on some aircraft, like the Avro Arrow. A more common modern solution is to use some degree of washout.
source: Wikitionary / Wikipedia and Related Sources (Edited)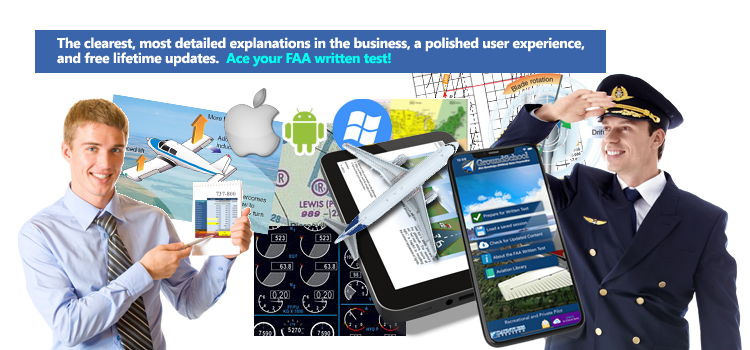 Ace Any FAA Written Test!

| | |
| --- | --- |
| | Actual FAA Questions / Free Lifetime Updates |
| | The best explanations in the business |
| | Fast, efficient study. |

Pass Your Checkride With Confidence!

| | |
| --- | --- |
| | FAA Practical Test prep that reflects actual checkrides. |
| | Any checkride: Airplane, Helicopter, Glider, etc. |
| | Written and maintained by actual pilot examiners and master CFIs. |

The World's Most Trusted eLogbook

| | |
| --- | --- |
| | Be Organized, Current, Professional, and Safe. |
| | Highly customizable - for student pilots through pros. |
| | Free Transition Service for users of other eLogs. |
Disclaimer: While this glossary in most cases is likely to be highly accurate and useful, sometimes, for any number of editorial, transcription, technical, and other reasons, it might not be. Additionally, as somtimes you may have found yourself brought to this page through an automated term matching system, you may find definitions here that do not match the cotext or application in which you saw the original term. Please use your good judgement when using this resource.
© 2023 Dauntless Aviation • 4950C York Road 110, Buckingham, PA, 18912, USA • Contact Us • Privacy Policy